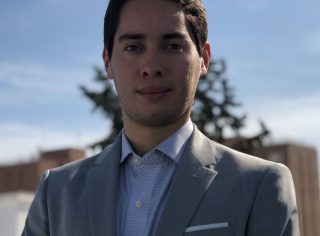 ---
Jaime Dousdebés
Associate Lawyer in Regulatory and Government affairs, Constitutional Law, Information technology, Corporate/M&A in ECIJA GPA
Quito, Ecuador
T. +593 2986528
jdousdebes@ecija.com
Linkedin
Jaime specializes in the areas of Public and Regulatory Law, Constitutional Law, Information Technology and Corporate / M&A. He has experience in corporate, administrative and public procurement advice to national and foreign companies.
He focuses his professional practice in advising the most important telecommunications and technolog multinationals on Geographic Information Systems (GIS) in Ecuador.
He has advised important companies in the approach and defense of constitutional guarantees, as well as in the filing of unconstitutional claims for the subsequent regulatory control of the Constitutional Court of Ecuador. Jaime is a Lawyer from the Pontifical Catholic University of Ecuador and a Master in Constitutional Law from the University of Seville.
He was rapporteur in charge of the UNASUR Quito coffee, designated by the UNASUR general secretary.
He is the Legal Director of the ESRI company in Ecuador.
Jaime speaks English and Spanish.