Jaime L. Sanabria-Montañez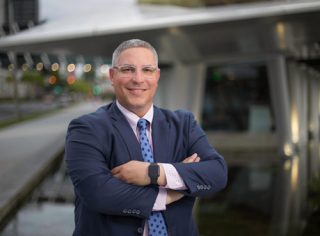 ---
Jaime L. Sanabria-Montañez
Partner at Labor Law, Dispute Resolution: Litigation and Arbitration, Privacy and Data Protection, and Cybersecurity
T: +787 300 3200
jsanabria@ecija.com
Linkedin
Career:
Jaime L. Sanabria-Montañez is Partner at ECIJA's Labor Law, Dispute Resolution: Litigation and Arbitration, Privacy and Data Protection, and Cybersecurity practice areas, and has a professional experience of more than 16 years in advising Puertorrican and international companies in said areas. He focuses his practice on defending claims of wrongful termination, discrimination, retaliation, leaves, disability and accommodation, and wage-and-hour issues. A seasoned trial and appellate litigator, Mr. Sanabria regularly appears before Puerto Rico and federal courts, as well as quasi-judicial administrative forums. He also advises clients on myriad labor and employment matters.
As a long-time adjunct professor at the University of Puerto Rico School of Law, Mr. Sanabria teaches employment law, federal employment discrimination, and international and comparative workplace law. He also teaches labor and employment law to judges at the Puerto Rico Judicial Academy and is a member of the Puerto Rico Board of Examiners for the Admission to the Puerto Rico Bar. Mr. Sanabria has published several law review articles – one of which was recently cited by the Puerto Rico Supreme Court in Santiago Nieves v. Braulio Agosto Motors, 2017 T.S.P.R. 24 (2017) – on Puerto Rico employment and labor law. He is a frequent speaker at seminars for professional groups and clients, such as the Society for Human Resources and Management, the University of Puerto Rico School of Law Pro Bono Program, and the National Business Institute.
Mr. Sanabria clerked for Puerto Rico Supreme Court Justice Baltasar Corrada del Rio. A magna cum laude graduate (B.A. and J.D) of the University of Puerto Rico, Mr. Sanabria also holds a 2002 LL.B. from the University of Barcelona Faculty of Law, as well as a 2005 LL.M. from Columbia University. He is admitted to practice before the Puerto Rico Supreme Court, the United States District Court of Puerto Rico, and the United States Court of Appeals for the First and District of Columbia Circuits.
Jaime speaks Spanish and English.