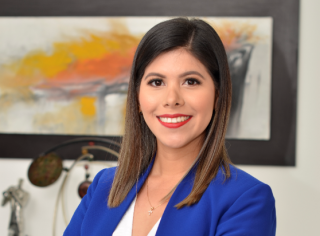 ---
Zahira Cevallos
Associate Lawyer in Dispute Resolution: Litigation and arbitration, Banking Law in ECIJA  GPA
Guayaquil, Ecuador
T. +593 4 3883007
zcevallos@ecija.com
Zahira is a lawyer of the Courts of the Republic of Ecuador from the Catholic University of Guayaquil, she participated in the student committee in the Social Audit of the Justice Systems in Criminal Matters.
She was part of the project "Strengthening equal access to independent and transparent justice in the Andean region".
She is Co-author of the book "Notes on Ecuadorian Law Volume II" with the theme: "Need for a reform in the definition of loan in the civil code" prepared at the Chair of legal research at her university.
She has attended to multiple courses and seminars on legal writing, work environment, civil law, constitutional law, administrative law, arbitration and mediation.
Sahira is currently pursuing a Master's degree in Procedural Law at ECOTEC University. Her practice focuses on the administrative and banking area.