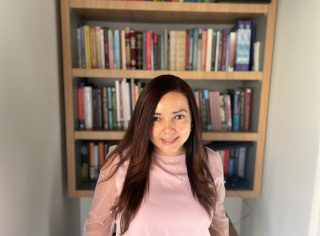 ---
Lorena Garnica
Partner  of  Real Estate, Public Policy, Public and Regulatory, Human Rights at ECIJA Colombia
P: + 57 1 7551352
lgarnica@ecija.com
LinkedIn
Expert in Agrarian Law, agribusiness regulation, design and implementation of Public Policies, Public Law and Regulation, with more than 20 years of experience.
EXPERIENCE
Lorena has a specialized knowledge in Agrarian Law, Rural Real Estate Law and Agribusiness Regulation. She advises Multilateral Banks, as well as public and private entities on the matter.
She has advised various public entities in the design and implementation of public policies associated with land use, planning and Agrarian Law, as well as in their legislative and regulatory activities.
Lorena is a columnist for the legal newspaper "Ambito Jurídico" on Agrarian and Environmental Law from 2018 to date.
Lorena has been a specialized consultant for the Presidency of the Republic of Colombia, the World Bank, the Inter-American Development Bank, Ministry of Justice and Law. She has also served as Senior Manager of EY-LAW, General Secretary of the Agrarian Bank of Colombia, Office Advisor to the Minister of Agriculture and Rural Development and independent legal consultant for private companies, think-tanks, international consulting firms such as Checchi Consulting, Agribusiness Europe Consulting, among others.
In 2021, Lorena joined as Partner of MBCR, now known as ECIJA Colombia.
EDUCATION
Lawyer – Pontificia Universidad Javeriana.
Specialization certificate in Commercial Law – Pontificia Universidad Javeriana.
Master in Business Law – Universidad Francisco de Vitoria (Madrid – Spain).
OTHER DATA
Lorena received a scholarship from the International Leadership Studies Program. United States Department of State – Award International Visitor Leadership Program, Washington D.C. Certificate "Economy impact of globalization".
She obtained a scholarship from the Carolina Foundation and Ministry of Foreign Affairs of Spain, to study the Master's in Business Law at the Francisco de Vitoria University, Madrid.
She is fluent in Spanish, English and intermediate level in French.