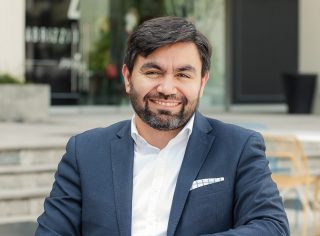 ---
Mauricio París
Regional Manager de ECIJA Latinoamérica
T. +506 4000 1141 USA: +1 786 2247326 Spain: +34 910 603 569 (Direct Dial)
mparis@ecija.com
LinkedIn
Experiencia:
Mauricio es Regional Manager de ECIJA para Latinoamérica y socio de ECIJA Costa Rica, en donde dirige las áreas de Dispute Resolution: Litigación y Arbitraje, y Protección de Datos y Privacidad.
Ha orientado su carrera profesional a la asesoría jurídica de empresas con operaciones en Centroamérica y el Caribe. Su formación como Legal Project Manager (LPM) y su capacidad de gestión, coordinación y ejecución, le han permitido liderar exitosamente equipos de trabajo para la ejecución de proyectos legales muy variados.
Su experiencia de más de 15 años dirigiendo la práctica de Dispute Resolution se traduce en una buena capacidad para prever lo previsible, y enfocarse en la administración y prevención de contingencias provenientes de las negociaciones de sus clientes.
Ha participado como abogado de parte en más de una veintena de procesos arbitrales tanto domésticos como internacionales, procesos de ejecución, reconocimiento y nulidad de laudos arbitrales en distintas jurisdicciones latinoamericanas. Es nombrado con frecuencia árbitro en disputas comerciales y de construcción.
Cuenta con experiencia relevante asesorando empresas de la industria tecnológica, en asuntos relacionados con Derecho Informático y Protección de Datos Personales.
Es profesor de Contratación Comercial Internacional, Derecho Internacional Privado y Arbitraje en la Universidad de Costa Rica y otras universidades locales.
Es Máster en Asesoría Jurídica de Empresas por la Universidad Carlos III de Madrid, y adicionalmente cursó el Máster en el Reglamento General de Protección de Datos Personales de la UNED (España) y la Agencia Española de Protección de Datos Personales. Cursó los programas de Arbitraje Comercial Internacional y Legal Project Management en IE Law School (Madrid). Es licenciado en Derecho por la Universidad de Costa Rica.
Miembro del Grupo Latinoamericano de Arbitraje ICC, del Club Español del Arbitraje, del Observatorio Iberoamericano de Protección de Datos, del Grupo de Expertos de EuroPrivacy, de la Asociación Latinoamericana de Privacidad (ALAP) y de la ICC-YAF (Representante para América Latina 2015-2017).
Mauricio habla español e inglés.
Referencias en ránkings:
Mauricio París, who has the perfect balance between world-class attorney and an academic with great knowledge of the most recent topics" Legal 500 Latin America, 2019
 "I love that he answers within a matter of hours when I send a query and it's noteworthy that he also listens and puts himself in your shoes. He's a reasonable person with a lot of experience." Chambers  & Partners Global 2020
"Mauricio Paris receives praise from peers and clients alike, with one source highlighting his "quick responses and clear explanations" as particular strengths. Another interviewee describes him as "an excellent, well-rounded litigator." – Chambers & Partners Latin America, 2020.
"Clients are full of praise for Mauricio Paris of ECIJA, with one saying: "I love that he answers within a matter of hours when I send a query and it's noteworthy that he also listens and puts himself in your shoes. He's a reasonable person with a lot of experience." Chambers & Partners, Dispute Resolution, 2019
 "Mauricio Paris is another key figure in the department and is noted for his 'intelligence, friendly nature and top-notch consistency', as well as his 'leadership abilities and phenomenal technological proficiency'." Legal 500, Corporate and M&A, 2018