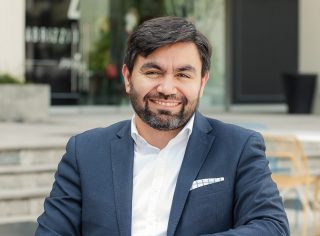 ---
Mauricio París
Partner Dispute Resolution, TMT, and Corporate/M&A
T. +506 4000 1141 USA: +1 786 2247326 Spain: +34 910 603 569 (Direct Dial)
mparis@ecija.com
LinkedIn
Mauricio has been described by his clients as having "the perfect balance between a world-class lawyer and an academic with great knowledge of the latest issues" (Legal500, 2019). His clients often recognize the personalization of his service, in particular his excellent response times, his ability to listen and to put himself in their shoes (Chambers & Partners Global 2020).
In addition to a comprehensive background as a corporate lawyer, he has developed a strong reputation in dispute resolution, technology, and public policy practices. He has extensive experience working on projects throughout Central America and the Caribbean, as well as representing clients from the Chinese market.
He has been recognized by the most reputable international legal directories, Legal500 and Chambers & Partners as a local benchmark in dispute resolution, and as one of the most appointed arbitrators, with experience exceeding 30 arbitrations as arbitrator and 20 as counsel.
In the technology practice, his experience has focused mainly on privacy. He has an important knowledge of international regulations in the field, especially in the European Union. He was appointed by the Legislative Assembly as an expert and was in charge of drafting bills for the improvement of the local regulatory framework. Thanks to a contract from the British Embassy, he was entrusted with the drafting of the National Privacy Strategy in 2019.
He graduated with honors as a lawyer from the University of Costa Rica and completed master's programs in Corporate Legal Counsel at the Carlos III University of Madrid, and in the General Data Protection Regulation of the European Union at the UNED (Spain). He trained as a legal project manager at IE Law School (Spain).
He has been a postgraduate professor at the University of Costa Rica on international contracts since 2016, and frequently participates as a guest lecturer at several universities. He is the author of books and academic research that have been published in Costa Rica, Spain, Peru, France, and the United States.
Mauricio speaks Spanish and English.