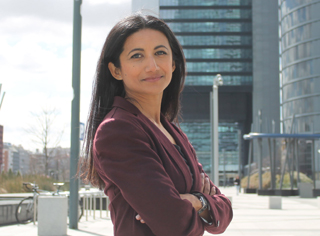 ---
Purvi Parekh
Of Counsel
T. +34 91 781 61 60
pparekh@ecija.com
linkedin
Purvi Parekh es of counsel del área de Tecnología y Telecomunicaciones de ECIJA. Con más 20 de años de experiencia en el sector, es una de las mayores expertas internacionales en dichas áreas de práctica, con una importante trayectoria en cargos de alta responsabilidad en el sector legal en Reino Unido: Ha sido responsable a nivel Europeo del área de Telecomunicaciones en DLA Piper y Responsable internacional del mismo área en Olswang.
Abogada inglesa y Solicitor of England & Wales, Parekh ha liderado algunas de las operaciones más relevantes del sector de la tecnología y telecomunicaciones en Europa desde el punto de vista regulatorio, destacando a su vez su sólida experiencia en el sector tecnológico indio y habiendo sido reconocida por los más relevantes directorios internacionales (Legal 500, Chambers & Partners).
Purvi habla inglés, indio y español.