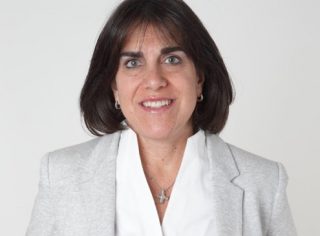 ---
M. Dolores Echeverría
Manager en Corporate / M&A, Derecho Laboral, Tecnologías de la Información
T. (562) 2361 8900
decheverria@ecija.com
LinkedIn
María Dolores cuenta con más de 27 años de experiencia en el asesoramiento a empresas nacionales e internacionales en materia de Contratos, Derecho Corporativo, Derecho Laboral, Bienes Raíces, Tecnologías de la Información y Práctica General.
Es Licenciada en Derecho por la Universidad de Chile, cuenta con el Título de Abogado otorgado por la Excelentísima Corte Suprema
Es Autora de "Recognition of Foreign Judgments" (Swett and Maxwell Editors) y "Recognition of Money Judgments" (Business Inc.Editors), 1993.
Coautora de la edición anual de "Labour and Employment Compliance in Chile" Wolters Kluwer desde el 2013. Coautora de "Labour and Employment" 2012 y 2013 Chile, Latin Lawyer.
Es miembro del Colegio de Abogados.
Habla inglés y español.