jueves, 16 mayo, 2019
ECIJA, premiada en los Gambling Compliance Global Regulatory Awards 2019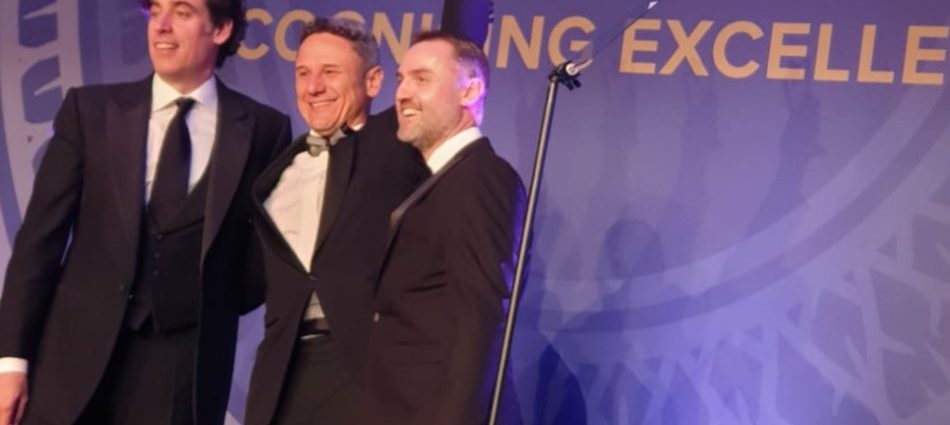 ECIJA, premiada en los Gambling Compliance Global Regulatory Awards 2019
La firma fue galardonada en la categoría Data Protection Officer/Team of the Year en Londres
El pasado 1 de mayo, más de 350 profesionales de la industria internacional se dieron cita en la tercera edición de entrega de premios en el icónico De Vere Grand Connaught Room de la capital inglesa. Presentado por el actor y cómico Stephen Mangan, el evento tuvo a ECIJA como única firma española reconocida con el galardón de Data Protection Officer/Team of the Year.
Los Global Regulatory Awards, otorgados por Gambling Compliance, son los primeros premios de la industria en reconocer y celebrar tanto a profesionales como a equipos de trabajo comprometidos con establecer nuevos estándares en la industria del juego responsable y cumplimiento normativo.
A su vez, Gambling Compliance se encarga de ayudar a los profesionales de la industria del juego, así como a inversores y asesores para conseguir reducir la exposición de riesgo. Este principal objetivo se logra con la especialización en regulación legal, trabajando las políticas de información y datos, y con investigación del mercado.
ECIJA cuenta con una sofisticada y reconocida práctica de Gaming & Gambling, que ofrece asesoramiento integral en todos los aspectos relacionados con el juego online. El asesoramiento en esta área de práctica abarca diversas materias en ECIJA:
Obtención de licencias a nivel estatal y autonómico para el juego online.
Obtención de licencias a nivel autonómico para casas de apuestas presenciales.
Informes legales antes de iniciar las actividades en este sector.
Inversiones, joint ventures y acuerdos de partnership.
Acuerdos con plataformas blancas de revenue share.
Normativa y acuerdos de publicidad y patrocinio para el sector del juego y apuestas.
Obtención de autoridades para sorteos, juegos, rifas y otros.
Adecuación legal según el tipo de juego y modelo de negocio.
Responsabilidades, indemnizaciones y control de riesgos.
Fiscalidad del juego.
 Según Xavier Muñoz, socio responsable del área de Gaming & Gambling "Recibir este premio es un reconocimiento a ECIJA como líder en derecho del juego a nivel global, lo que nos posiciona una vez más a la cabeza en el campo de las TMT. Esto no sería posible sin el esfuerzo diario de #EcijaTeam"

---
Socios relacionados