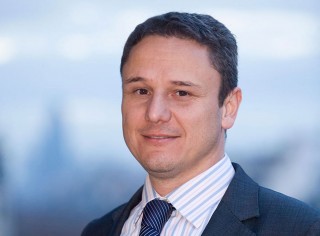 ---
Xavi Muñoz
Socio Gaming & Gambling, IT, Telecomunicaciones

T. +34 933 808 255
xmunoz@ecija.com
Linkedin
Experiencia:
Socio de las áreas de IT, Telecomunicaciones, Gaming y Privacidad de ECIJA. Xavi asesora en todas las áreas del despacho incluyendo tecnología, telecomunicaciones, inversiones en España y operaciones societarias. Trabaja asimismo en ciertas áreas de especialización como startups y rondas de financiación, privacidad y protección de datos, internet, comunicaciones móviles, juegos y apuestas y contenidos digitales. Xavier ha trabajado en despachos españoles de primera línea en Barcelona, Paris y Londres, hasta fundar su propio despacho Legal Link, boutique especializada en Derecho de IT & Telecoms. Licenciado en Derecho por la Universidad Abad Oliba en Barcelona y Master ISDE en Derecho de Empresa. Estudios en High School for Law Enforcement and Criminal Justice, Houston.
Xavier habla español, catalán, inglés y francés.
Publicaciones:
Co-autor del Memento Derecho de las Nuevas Tecnologías, Editorial Lefebvre – El Derecho (2017)
Autor del libro: "Manual de Derecho de las Telecomunicaciones". 2004 El Derecho editores.
 Reconocimientos:
ECIJA, premiada en los Gambling Compliance Global Regulatory Awards 2019 en la categoría "Data Protection Officer/Team of the Year". Esto representa un Nuevo reconocimiento a la práctica de Gaming y Gambling de ECIJA, liderada por Xavier Muñoz.
Reconocido por Best Lawyers 2019 como uno de los mejores abogados del mercado español en sus áreas de especialización.
Reconocido por Who's Who Legal entre los Mejores abogados de Tecnologías de la Información de España en la edición de 2018.
ECIJA galardonada por Acquisition International Legal Awards 2013 como la 'Mejor Firma en Derecho del Juego del Mercado Español' por la contribución excepcional de Xavier Muñoz al desarrollo de esta práctica.