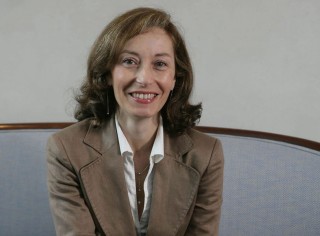 ---
Maite Mascaró
Socia Dispute Resolution, Litigation, Corporate/M&A

T. +34 933 808 255
mmascaro@ecija.com
Linkedin
Experiencia:
 Socia de las áreas de Corporate y Mercantil. Maite cuenta con más de 20 años de experiencia en asesoramiento en procesos de internacionalización empresarial, derecho mercantil y societario, distribución y franquicias, así como fusiones y adquisiciones. Maite también asesora en litigios relacionados con en las materias del conflictos de la distribución y franquicias y ha trabajado en la defensa en multitud de asuntos ante las Autoridades de Competencia nacionales y europeas. Estudios de postgrado en Economía y Derecho de la Competencia en la CEE. LLM en Derecho Europeo, Université Libre de Bruxelles (ULB). Licenciada en Derecho por la Universidad de Barcelona. Tesorera y vice-presidente honoraria de la International Association of Young Lawyers (AIJA).
Maite habla español, catalán, inglés y francés.
 Publicaciones:
Maite es co-autora de 'International Commercial Agency and Distribution Agreements' publicada por Wolters Kluwer en colaboración con la International Association of Young Lawyers (AIJA).
 Reconocimientos:
Nombrada por el prestigioso ranking internacional de Best Lawyers entre los Mejores Abogados de Arbitraje y Litigios de España.
---
Artículos