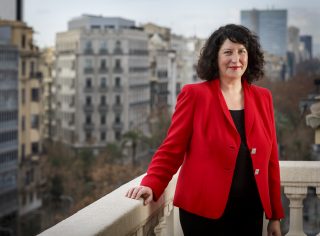 ---
Yolanda Lobao
Socia Private Client, Inmobiliario, Procesal, Civil
T. + 34 93 380 82 55
ylobao@ecija.com
Linkedin
Experiencia:
Yolanda es Socia de las áreas de Private Client, Mercantil, Civil,  Inmobiliario y Procesal de ECIJA y cuenta con más de 20 años de experiencia como abogada especializada en dichas áreas de práctica. Con una amplia trayectoria profesional en despachos internacionales y al frente del Departamento Legal internacional en Auren durante más de 5 años, Yolanda ha liderado importantes proyectos con vocación internacional destacando su experiencia en Private Client.
Yolanda es además abogada ejerciente en Inglaterra, Solicitor of England & Wales desde el año 2000 y Commissioner for Oaths. Asimismo, fue designada como Delegada del Ilustre Colegio de Abogados de Barcelona (ICAB) para Londres desde el año 2013. Desde octubre de 2014 ha sido Vocal de la Sección de Derecho Comunitario e Internacional Privado y, actualmente, desde diciembre  de 2017 es Presidenta de la Sección de Derecho Internacional y de la UE del ICAB (Ilustre Colegio de Abogados de Barcelona). Abogada recomendada por el Consulado y la Embajada Británica en España.
Seleccionada por Best Lawyers entre los mejores abogados del mercado español en sus áreas de especialización.
Miembro del Ilustre Colegio de Abogados de Barcelona y de The Law Society of England & Wales, así como miembro del IBA, ABA y AIJA.
Yolanda es licenciada en Derecho por la Universidad de Barcelona y Máster en European Business Law por la Universidad de Nijmegen (Países Bajos), y licenciada por la Universidad The Law Society de Londres.
Habla español, catalán, inglés y francés.