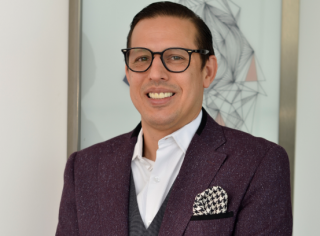 ---
Angelo Cárdenas
Tax specialist in ECIJA GPA
Guayaquil, Ecuador
T. +593 4 3883007
acardenas@ecija.com
Angelo is a Commercial Engineer from the Secular University of Guayaquil, he has more than 28 years of experience in the areas of Auditing, Accounting, Finance, Consulting and Tax Planning.
This experience includes various tax and financial-accounting consulting jobs for national and foreign companies from the commercial, industrial, banking, retail, exporting, real estate and service companies carried out in Ecuador and Bolivia.
He has a diploma in Law and Customs Technique from the Pacific University – Business School of the city of Guayaquil. In addition, he participated in the diploma program with mention in Essential Notions of Tax Law and International Accounting Standards dictated in PwC – Bolivia.
During November 2016, he took an intensive course on International Tax Law and on Transfer Prices, taught by the Austral University of Buenos Aires, Argentina and in 2017 he completed the entire school program for small and medium businesses. In 2019 he participated in the course on the treatment of agreements to avoid double taxation dictated at the Escuela Superior Politécnica del Litoral.
Currently, he is also a qualified tax expert before the National Council of the Judiciary.