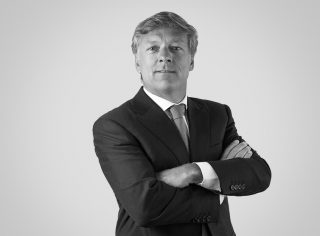 Henrique Moser (born 1969), Partner at Antas da Cunha Ecija & Associados, Sociedade de Advogados R.L, since July 2017. Graduated from the Law School of the Lusíadas University of Lisbon (1995). Did postgraduate studies in Tax Law (IRC and VAT) by IDEF in 2011. Member of the Portuguese Bar Association since 1997. He was a trainee at the law firm Abreu & Marques, where he started his legal practice and of which he was a partner between 2001 and 2010.
He was a founding partner of the Moser & Lobo d'Avila law firm between 2010 and 2013. In 2014 until 2017, he joined Telles de Abreu e Associados as a partner.
He has several international recommendations in the area of Commercial and Real Estate Law.
Preferred practice areas are Commercial and Real Estate Law, mergers and acquisitions, joint ventures and project structuring.