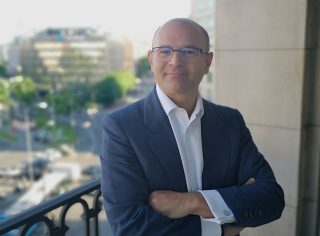 ---
Víctor Moralo
Partner of Urbanism and Environment of ECIJA
T. +34 917 816 160
vmoralo@ecija.com
Experience:
Partner of Urbanism and Environment of ECIJA.
Víctor has more than 19 years of experience in the sector having advised on urban planning to the main public entities, private developers and banks of the national scene, highlighting his intervention in the most emblematic urban development in Madrid.
Víctor advises various national and multinational companies with implantation in Spain regarding the environment, waste, ecological transition and circular economy. He also highlights his role as advisor to various regional governments in the field of waste and environmental legislation.
Prior to ECIJA, he was a partner of the Peñarrubia Law Firm and the Jiménez de Parga Office.
Víctor is Professor of the Master in Urban Planning and Territorial Studies of the National Institute of Public Administration and the Menéndez Pelayo International University, and professor of the Master of Access to the Law of CES Cardenal Cisneros.
Law degree from the Complutense University of Madrid. Urban Technician by INAP. He completed a doctorate and is a graduate in advanced studies with research proficiency from the Rey Juan Carlos University in Madrid.
Member of the Madrid Bar Association. Partner of the Royal Academy of Jurisprudence and Legislation. He has been a member of the Planning and Infrastructure Commission of CEIM-CEOE.
Victor speaks English.