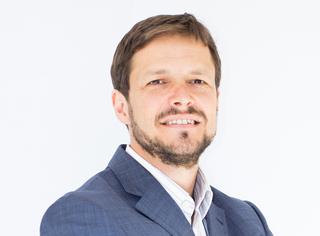 ---
Oliver von Schiller
Advisory
T. +34 91 188 47 17
ovonschiller@ecija.com
linkedin
Socio de ECIJA Advisory y fundador de Ad & Law (ahora integrada en el Grupo ECIJA) Oliver es experto en gestión empresarial en materia fiscal, laboral, mercantil y contable.
Experto evaluador de proyectos para la Comisión Europea tanto en el Séptimo Programa Marco como en Horizonte 2020.
Anteriormente ejerció de director de desarrollo de negocio de una empresa biotecnológica y de director general de una empresa de nanotecnología, liderando todo el proceso de expansión del negocio a nivel internacional y de colaboración con otras empresas e instituciones tanto europeas como americanas y asiáticas. Inició su carrera profesional en instituciones públicas como el ICEX y el Banco de España.
Licenciado en Administración y Dirección de Empresas por CUNEF y la University of Wisconsin, es Máster en Mercados Financieros Internacionales por la UNED y ha cursado diversos programas para directivos como Startup Lawyers en IE, Gestión de Proyectos en IESE, Gestión de Empresas Biotecnológicas en Genoma España o Auditoría Laboral en el CEF.
Ha llevado a cabo sesiones de formación y divulgativas para emprendedores y empresas en escuelas de negocio como EOI, UNED, CUNEF, The Valley.
Oliver habla español, inglés y alemán.