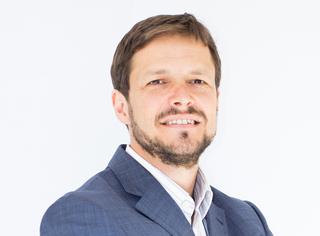 ---
Oliver von Schiller
Advisory
T. +34 91 188 47 17
ovonschiller@ecija.com
linkedin
Partner of ECIJA Advisory and founder of Ad & Law (now integrated in the ECIJA Group) Oliver is an expert in business management in tax, labor, commercial and accounting matters.
Expert evaluator of projects for the European Commission in the Seventh Framework Program and in Horizon 2020.
He was previously Director of business development for a biotechnology company and general manager of a nanotechnology company, leading the entire process of expanding the business internationally and collaborating with other companies and institutions in Europe, America and Asia. He began his professional career in public institutions such as ICEX and the Bank of Spain.
Bachelor in Business Administration and Management from CUNEF and the University of Wisconsin, he holds a Master's Degree in International Financial Markets from UNED and has studied several exective programs such as Startup Lawyers in IE, Project Management at IESE, Management of Biotechnology Companies in Genoma Spain or Labor Audit in the CEF.
Lecturer at different universities and  business schools such as EOI, UNED, CUNEF, The Valley.
Oliver speaks Spanish, English and German.