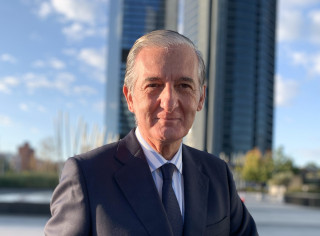 ---
Alberto Alonso Ureba
Partner, Corporate/ M&A, Stocks Markets
T. +34 917 816 160
aalonso@ecija.com
Alberto Alonso Ureba is  partner at the Corporate & M/A  and Stock Markets  departments  of ECIJA and has more than 40 years of experience in these sectors. He specialises in Mergers and Acquisitions, Contracts, Competition, Corporate and Corporate Governance, particularly in the field of listed companies, credit institutions, public companies and foundations. Moreover, he has experience in arbitration in contractual and corporate matters.
Alberto Alonso Ureba has been head of the commercial, corporate and corporate governance areas at Ramón y Cajal and head of the commercial law and markets areas at Baker & McKenzie. He is a leading lawyer in his respective practice areas in the UK Chambers & Partners directory.
He has carried out his professional practice with an intense academic activity, which has made him a true reference in the world of Commercial Law as Professor of Commercial Law at the Complutense University of Madrid and Professor of Commercial Law.
He is an ex officio member of the General Codification Commission of the Ministry of Justice and was the permanent representative of the Spanish Government before the Communities in the Directives on Companies.
His extensive experience in the legal practice comes along  with his experience as a director of international companies. He was a member of the Board of Directors of Endesa, S.A. and of the Audit, Compliance and Related-Party Transactions Committee of Siemens Gamesa Renewable Energy, S.A. (2017- 2020). He is also co-founder of the Revista de Derecho de Sociedades and member of the Madrid Bar Association.
He speaks Spanish, English and German.