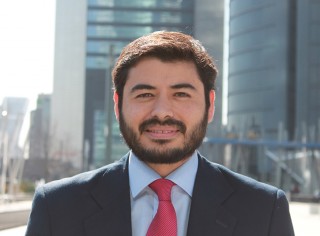 ---
César Zárate
Compliance, Criminal Law
T. +34 91 781 61 60
czarate@ecija.com
linkedin
Partner of Compliance and Criminal Law practice areas of ​​ECIJA. César Zárate has a professional background of more than 12 years of experience in advising in criminal proceedings and legal defense of clients in different areas. He directs, develops and implements regulatory compliance strategies and crime prevention programs  (evaluation and criminal risk maps, criminal risk management systems, organizational models, ethic codes, internal policies, anti-corruption policies, ethical and complaint channels, internal investigations and systems of disciplinary sanctions). He is also an expert in specialized advice for managing the legal risk of new business models of emerging companies and startups.
Law degree from the Carlos III University of Madrid, Master in Private Law from the Madrid Bar Association and University Specialist in Electronic Commerce at the Real Escorial University Center – María Cristina.
Regular speaker in conferences on Corporate Compliance, Criminal Law and Technology, Crimes against Intellectual Property and Electronic Evidence, among others.
Publications:
Co-author of the Memento of New Technologies, Editorial Lefebvre – El Derecho (2017)
"Legal Guides on the Internet: Law of information and communication technologies in business environments", Expansión, 2016.
---
Linked articles