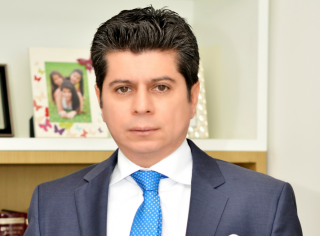 ---
Édgar Méndez
Partner in Corporate/ M&A, Tax, Regulatory and Government affairs in ECIJA GPA
Guayaquil, Ecuador
T. +593 4 3883007
emendez@ecija.com
He obtained his title of Lawyer of the Courts of the Republic of Ecuador at the Catholic University of Guayaquil in.
He worked for several years at the multinational PriceWaterhouseCoopers (PwC), in the Legal and Tax Division, where he was at in charge of the legal area in the city of Guayaquil.
He has a Master's degree in Constitutional Law from the University of Salamanca in Spain and several courses in Ecuador and abroad.
He is an external advisor and Judicial Prosecutor of various national and transnational companies with investments in Ecuador. Likewise, he advises various national and international companies in the various branches of law, especially in corporate, tax, labor and civil matters, both in consulting and in litigation processes.
Édgar speaks English and Spanish.