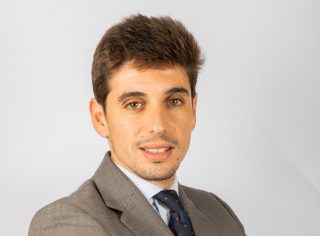 ---
Jesús Martín Botella
Innovation and Entrepreneurship
T. +34 91 781 61 60
jmartin@ecija.com
linkedin
Partner of the Innovation and Entrepreneurship practice areas of ​​ECIJA. Jesús Martín has a professional career of more than 10 years of experience in advising national and international companies on new technologies, specifically in intellectual property, internet, e-commerce and telecommunications. From the beginning of his professional career, Jesús collaborates with startups, accelerators and venture capital funds, offering cross-cutting advice based on his knowledge of the innovation environments of the market.
Professor of Law and New Technologies at the University of Valencia, he actively collaborates in training programs at  institutions such as the Instituto de Empresa, Campus Google and Ulab Alicante, among others.
Law Degree from Miguel Hernández University, Elche; Master in International Trade from the University of Alicante and Master in Business and Law of Telecommunications, Internet and Audiovisual from the Villanueva University Center, Madrid.
Member of the Madrid Bar Association.
Publications:
Co-author of the Memento Law of New Technologies, Editorial Lefebvre – El Derecho (2017).
"Legal Guides on the Internet: Law of information and communication technologies in business environments", Expansión, 2016.