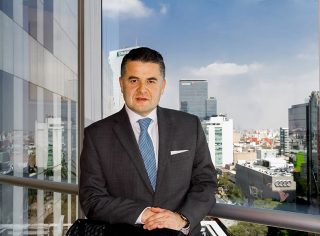 ---
Joaquín Rodríguez
Partner of Corporate / M&A & Compliance area of ECIJA Mexico
P: (+52 55) 56 62 68 40
jrodriguezz@ecija.com
Linkedin
Joaquín has more than 25 years of experience counseling Mexican and foreign clients in international transactions, M&A, real estate transactions, project finance and areas requiring normative compliance. His broad industry expertise includes pharmaceutical,s consumer products, automotive and real state, to name a few.
He has a Law Degree from Universidad Panamericana, UP in Mexico and a Master Degree in Laws (LL.M.) at the University of California, Davis, USA.
He also studied the International Transactions involving the US Degree at the University of California, Davis, USA. Joaquín counts with the Posgraduate Studies in Commercial Law from Universidad Panamericana, and the Real Estate Law Diploma from the Universidad Nacional Autónoma de México, UNAM.
He pursue the Advanced course in E-Commerce and Cyber Law at the University of Cologne in Germany and the International Commercial Arbitration Diploma by the International Chamber of Commerce, ICC in Mexico.
He is an active member of the Mexican Bar Association ("BMA"), of the American Bar Association ("ABA"), International Law Section ILS; being an active member of the Mexico City International City Chapter; National Representative of the International Association of Young Lawyers ("AIJA") in Mexico (2003-2006), having chaired the Annual Congress in Mexico in 2005.
Joaquín is co-authored the book "China Outbound Investments" published by CCH Hong Kong Limited (Wolters Kluwer Group).
He speaks fluent Spanish and English.