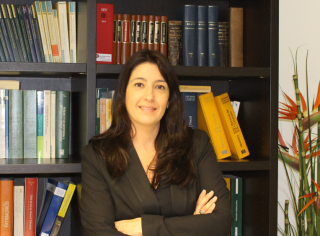 ---
Marta Ortego
Partner at Tax
T. +34 987 209 788
Mortego@ecija.com
LinkedIn
Marta has more than 20 years' experience as a tax adviser to public and private entities headquartered in Spain. Specialises  in: all stages of litigation procedures, both administrative and jurisdictional, in the tax field, production of specialised reports related to tax, tax consulting for companies and individuals, consulting on and completing company restructuring operations: mergers and splits.
First-Class Degree in Law from the University of Valencia, Masters in Tax Theory and Practice from the Estema Centre-Antonio de Nebrija University and Public Exam Preparation for the Judiciary and as Court Clerk.
Marta speaks English and Spanish.