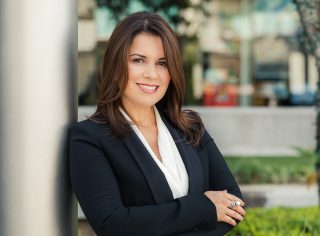 ---
Mercedes Sancho
Partner of Corporate, Real Estate, Foreign Investment, Notarial Law and Competition Law.
T. +506 4000 1141
msancho@ecija.com
Linkedin
Career:
Mercedes Sancho is partner in the areas of Corporate, Real Estate, Foreign Investment, Notarial Law and Competition Law.
She has extensive experience in the field of advising national and foreign companies, as well as real estate projects, tourism developments and concessions in both the Maritime Terrestrial Zone and the Polo de Papagayo Tourism Area.
She was the in-house counsel for Península Papagayo Tourism Project -one of the most relevant developments in Costa Rica- for seven years and three years as an in-house counsel of a renowned transnational construction implements leader company.
Her great ability to coordinate, execute procedures and understating of the business roles in the different market trends during over 2 decades, is praised by her peers and allowed her to lead as Legal Project Manager (LPM) for different clients not only in Costa Rica, but abroad Central America.
She currently advises several clients in different areas, mainly in corporate real estate law, commercial law, the various contractual structures that link the start-up of companies and their businesses.
Advises Marketing Departments and product importing companies in the implementation of preventive legal processes and advice on the subject of Consumption, Sanitary Registers and prevention formulated by the Ministry of Economy, Ministry of Health and Ministry of Agriculture. Implemented and directs the Corporate Social Responsibility program in ECIJA Costa Rica.
She obtained her university degree from the University of Costa Rica as a Lawyer and as a Public Notary. Member of the Bar Association of the Republic of Costa Rica. Currently she is studying to obtain an MBA degree with a specialization in Project Management at ADEN International Business School.
Member of the Women in Profession Association of the Vance Center, being one of the founders.
Mercedes speaks Spanish and English