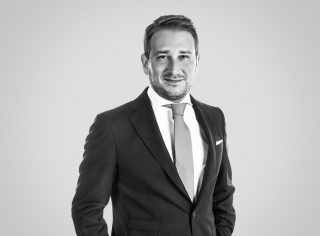 Career:
Pedro da Quitéria Faria is partner of ECIJA  office in Lisbon and has more than 15 years of experience in advising companies on labor law.
LLB Universidade Moderna de Liboa, Pedro is a university lecturer, contributor in several national and international publications and a regular speaker at courses and conferences related with Labor Law. Emphasizes its regular participation in Economic TV.
He is a member of APODIT (Portuguese Association of Labor Law) and has been recognized by Corporate Intl. And MSI Alliance as a distinguished professional in the practice of Labor Law.
Pedro speaks Portuguese, Spanish and English.