Tuesday, 31 January, 2017
ECIJA among the top 10 of specialized law firms in startups and entrepreneurs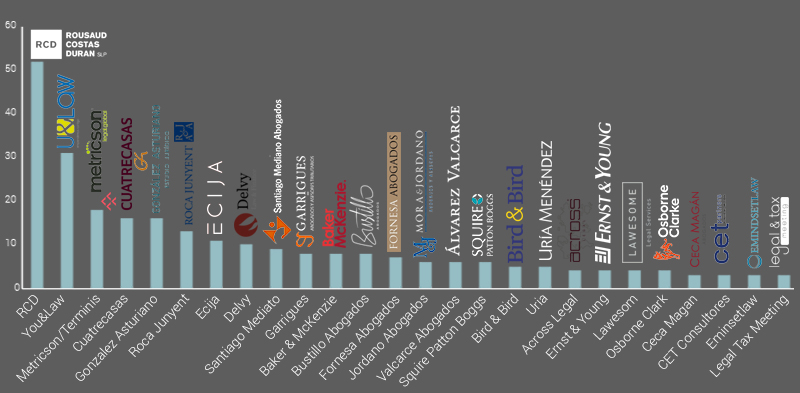 The publication El Referente has produced the first ranking of law firms in the Spanish market specialized in legal advice to startups and entrepreneurs.
From a total of 65 pre-selected law firms, ECIJA is ranked number 7, thanks the 75 startups voting in Spain.
The publication highlights the full service offered by the Firm in all stages of life that the startup experiences, identifying as core practice areas Technology, Intellectual and Industrial Property and Data Protection, also pointing out some of its clients and referring to their mentoring projects in the main incubators and accelerators of Spain, such as The Valley, Google Campus or Area 31.
In the words of Alejandro Touriño, Managing Partner at ECIJA and Director of the Startup Lawyers Program at Instituto de Empresa, "our vocation and specialization in the new technologies sector makes our practice area dedicated to startups take that as starting point from a multidisciplinary and very innovative approach and being in permanent contact with the entrepreneurial ecosystem through our close collaboration with accelerators and incubators. That the valuation that the startups make of the Firm is positive is, without a doubt, a great impulse to continue working in that line ".
Check the ranking by accessing the following link:
http://www.elreferente.es/tecnologicos/ranking-despachos-abogados-especializados-startups-30632
DOWNLOAD PDF