Wednesday, 16 September, 2020
Global Telework Law Report 2020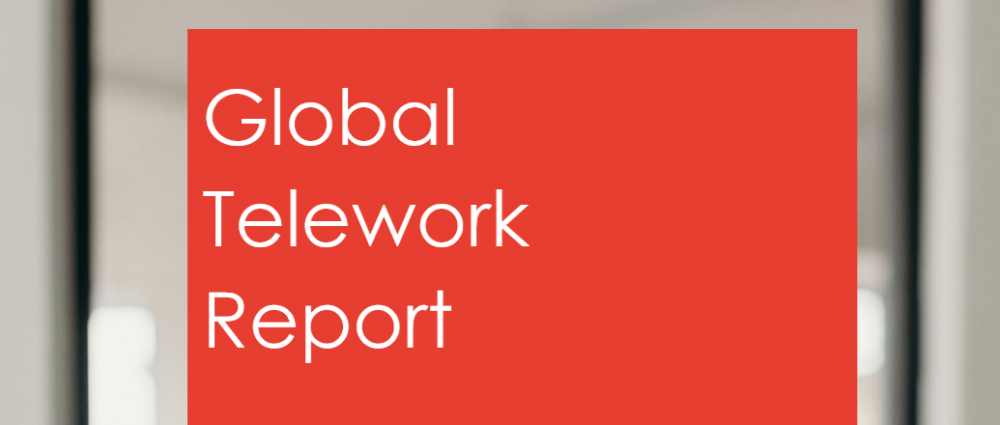 It is not surprising that the celebration of the "International Telework Day", 16 September, coincides with the "World Day for the Preservation of the Ozone Layer", since this type of work is related to the essential contribution it makes to the care and protection of the environment because, for example, as there is less travel by car and public transport, emissions of polluting gases are reduced. Therefore, the commemoration of this day aims to disseminate and promote the advantages of teleworking in the different environments of the daily lives of individuals, organisations and the planet.
Teleworking is not a new modality, but the crisis caused by Covid-19, which has confined millions of workers to their homes, has led many to discover it for the first time. In this context, many companies have been forced to implement the telework model in order to continue with their business activity. This situation has shown that regulation of this model is of vital importance for workers and companies.
Among the questions to be resolved at the legislative level are: how can productivity be controlled? Who should pay for the costs that the company assumes in the workplace? How to control the working hours? If the worker has an accident while teleworking, will it be considered an accident at work?
At ECIJA, we support teleworking from our corporate culture, having established a policy of this type of distance working without any restrictions or limits. From the Firm we would like to commemorate this day by reporting the legislative advances in this matter in the 15 countries where we are present in Europe, Latin America and Asia, responding to
Is there a law in the country that regulates teleworking?
Are there any regulations governing the prevention of occupational risks for teleworking situations?
Is there a right to telework for the employee or is it voluntary for the parties?
Are there any formalities to regulate the telework situation in the company?
Is free reversibility of the telework situation allowed for face-to-face work or is agreement between the parties required?
Does the law regulate that the company has the obligation to compensate for expenses and provide means and tools for work?
Is there an obligation to record working hours during teleworking?
Is the right to digital switch-off of teleworkers regulated?
DESCARGA PDF