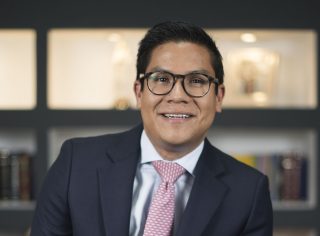 ---
Carlos Quintanilla Arriaza
Partner Dispute Resolution, Corporate/M&A, Labour Law, and Media, Intellectual and Industrial Property
T. + 503 2298 0131
cquintanilla@ecija.com
Linkedin
Career:
Carlos M. Quintanilla Arriaza, is partner in the areas of Dispute Resolution: litigation & arbitration, Corporate/M&A, Labour Law, and Media, Intellectual and Industrial Property at ECIJA El Salvador.
Carlos is the main advisor in matters of dispute resolution, he has extensive knowledge in Civil and Commercial judicial proceedings, damage compensation, extrajudicial arrangements, conciliations, negotiation, and mediation.
His practice in the Judicial Branch, providing technical advice to the Civil and Commercial Courts of San Salvador, allowed him to obtain important experience in legal proceedings. Likewise, he has experience in the corporate, labor, and financial areas in relation to legal operations of national and foreign companies.
He obtained a Master's Degree in Corporate Legal Counseling, with outstanding mention, from the Carlos Tercero University of Madrid, and a Bachelor's Degree in Legal Sciences from the Doctor José Matías Delgado University. He has also obtained several Diplomas from the Complutense University of Madrid.
Carlos speaks English and Spanish.