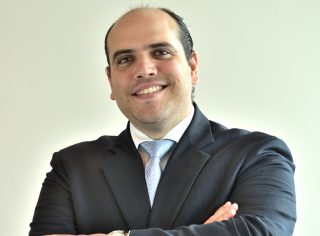 ---
Edward Salcedo
Partner Dispute Resolution, Real Estate, Labour Law, Sports and Entretaiment Law
T. +1 (809) 289-2343
esalcedo@ecija.com
LinkedIn
Career:
Edward Salcedo is a partner specialized in the areas of Dispute Resolution: litigation and arbitration, Real Estate, Labour Law, Sports and Entretaiment Law at ECIJA.
Edward has represented multinational clients in the recovery of assets, termination of contracts lawsuits, damages, recognition and enforcement of foreign judgments and arbitral awards, issues of agency and distribution (Law 173), insurance claims, foreclosures and related matters.
He leads the team in charge of defending Major League Baseball teams from employees, players and suppliers claims. He participated in the first discovery of documents carried out in the Dominican Republic as part of a motion to estimate a claim before a Bankruptcy Court in the United States and also has a wide experience analyzing litigious, labor and real estate related contingencies in connection with local and international acquisitions.
The Labor Law experience of Edward includes assisting clients in the writing of complex labor contracts, separation of high executives and mitigation of labor risks.
His experience in Real Estate and Touristic Law includes the representation of corporate and individual clients in all matters related with the acquisition of properties for touristic development and personal enjoyment.
Edward was the student with the highest academic index of his generation and worked during two years in the Cleveland, Ohio office of the firm Squire Patton Boggs, where he carried a practice that covered investors/state arbitration and international commercial arbitration jointly with his Dominican litigation practice.
Currently, he serves as Professor of the subject Judicial Private Law at Universidad Iberoamericana (UNIBE), as Vice-Chair of the Young Lawyers Interest Network of the American Bar Association, and has offered conferences on the legal risks that commonly arise in the baseball industry.
He obtained a LL.M. in International Legal Studies from Georgetown University, and a Juris Doctor, summa cum laude, from Universidad Iberoamericana (UNIBE).
Member of the Dominican Bar Association, and of the International Section of the American Bar Association.
Edward speaks Spanish, English and French (working knowledge).