Jorge A. Fernández-Reboredo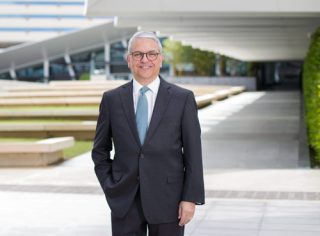 ---
Jorge A. Fernández-Reboredo
Partner at Corporate/M&A, Real Estate, Distribution and Consumer Law, Regulatory and Government Affairs
T: +787 300 3200
jfernandez@ecija.com
Linkedin
Career:
Jorge A. Fernández-Reboredo is Partner at ECIJA's Corporate/M&A, Real Estate, Distribution and Consumer Law, Regulatory and Government Affairs practice areas, and has a professional experience of more than 28 years in advising Puertorrican and international companies in said areas. He focuses his practice in the fields of corporate and business law, mergers and acquisitions, energy and infrastructure projects, government affairs, international trade, and civil and commercial litigation. Specifically, he has handled an array of cases both before the Federal and Commonwealth's Courts with a portfolio of cases ranging from multiple defendants' complex litigation in transportation, civil actions, procurement, maritime and real estate cases.
With many years of experience in commercial transactions for United States and Latin American countries' clientele, some of his engagements include: corporate counselling and compliance monitoring to companies in the Caribbean and Latin America; counsel at copyright litigation for software design infringement against a local company; counsel for public governmental corporations and maritime companies before the Federal Maritime Commission; lead attorney for the Redistribution of the Puerto Nuevo Piers in San Juan, as requested by the Federal Maritime Commission; represented the state authority for transfer of the Mayagüez berthing facilities to the Mayagüez Port Commission in an intra-governmental transaction valued in $57MM; transactional attorney for public housing development projects in major urban areas of the Island valued in excess of $250MM; counsel for international insurance company to comply with all legal requirements for development and marketing certain extended warranty products for motor vehicles in Latin America; and, recently advised client in matters to the implementation of new energy generation infrastructure in Puerto Rico and the Caribbean.
Mr. Fernández-Reboredo holds a B.A. from Princeton University's Woodrow Wilson School for Government and International Affairs and a Juris Doctor from the University of Puerto Rico School of Law, where he served as a member of its student government. A member of the Puerto Rico Bar Association, he is admitted to practice before the Puerto Rico Supreme Court, the United States District Court for the District of Puerto Rico, United States District Court for the Western District of New York, and the United States Courts of Appeals for the First Circuit. Also, as member of the Puerto Rico Notary Association, he is a duly licensed notary in the Commonwealth of Puerto Rico.
Mr. Fernández-Reboredo has a strong commitment in promoting musical arts for less advantaged youth. Among other social endeavors, he currently serves as President of the Board of Directors of PSB Productions, a non-profit organization involved in community musical theater.
Jorge speaks Spanish and English and has basic knowledge of French and Portuguese.