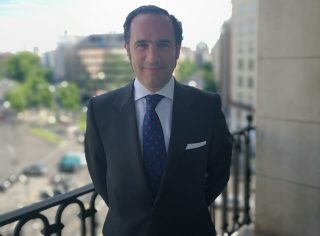 ---
José María Abella
Partner Dispute Resolution: Litigation and Arbitration of ECIJA
T. +34 917 816 160
jmabella@ecija.com
Experience:
Partner of Dispute Resolution of ECIJA. 
José María has a professional career of more than 20 years in the practice of law, having provided legal advice and legal defense services for both natural and legal persons in criminal business or economic, property and corporate law.
José María has led civil legal proceedings of important companies in the sports, construction and banking sector, as well as private clients in inheritance disputes and dissolution of proindivisms.
Arbitrator of the Arbitration Court of the Madrid Bar Association. He has also intervened in different arbitration processes in defense of the interests of important companies before different Arbitration Courts (CIMA, Chamber of Commerce, ICAM), as well as in ad hoc arbitrations.
Also, it is worth highlighting his experience in other areas such as bankruptcy law, being a bankruptcy administrator, and providing advice and representing both bankrupt companies and creditors.
As for the teaching work, José María has taught at the Carlos III University of Madrid and the San Pablo CEU University, in addition to having participated as a member in different doctoral thesis courts.
José María is a Doctor of Law from the San Pablo CEU University, where he obtained the highest qualification.
He has a Law Degree from the Complutense University of Madrid, having subsequently completed the General Course of the School of Legal Practice of the Pontifical University of Comillas (ICAI-ICADE).
Member of the Madrid Bar Association.