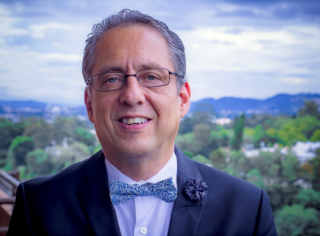 ---
Marcos Palma
Partner in Corporate, Tax, EU & Antitrust, Oil & Gas at ECIJA Guatemala
T. +502 2259-1200
mpalma@ecija.com
linkedin
Specialist in Corporate, Tax, EU & Antitrust, with more than 25 years of experience in the Oil & Gas industry.
PROFESSIONAL EXPERIENCE
With a broad career as a legal expert for companies and NGOs, Marcos has been specializing in the Oil & Gas industry for more than 25 years, including his role as an external counsel for multinationals such as Shell and Puma Energy, as well as for the trade union of this industry. He acted on behalf of Shell in its acquisition of the operations of Chevron in Guatemala and on behalf of Puma Energy in its acquisition of ExxonMobil in Central America.
He has focused his practice in international commercial contracts and in tax planning and defense. Moreover, he is a widely recognized expert in Competition Law, being an independent consultant for the Inter-American Development Bank and for the World Bank, as well as for trade unions and parliamentary blocks. He was also a National Consultant for the Government of Guatemala, for which he designed and delivered the Draft Competition Law Bill that is still under discussion in the Congress.
He has acted both as counsel and arbitrator in several ad-hoc and institutional arbitrations, including ICC, UNCITRAL, CENAC and CRECIG arbitrations that involved shareholder agreements, distribution agreements, joint ventures, and oil & gas-related disputes.
EDUCATION
Law Degree – Universidad Rafael Landívar.
LL.M. in Tax & Finance – Escuela de Negocios – Universidad Francisco Marroquín.
Minor in Entrepreneurship and Business Venturing – A. B. Freeman School of Business – Tulane University.
Specialization in Transfer Pricing – International Tax Center – Leiden University.
ADDITIONAL INFORMATION
Listed arbitrator for the Centro de Arbitraje y Conciliación de la Cámara de Comercio de Guatemala –CENAC-, where he has been appointed in energy and public procurement disputes.
National Arbitrator appointed by the Government of Guatemala under the dispute settlement mechanisms of the CAFTA-DR (Financial Services Chapter) and of the Free Trade Agreement between Chile and Central America.
President of the Guatemalan Institute of Tax Law and the Institute of Competition Law
Speaks Spanish and English.