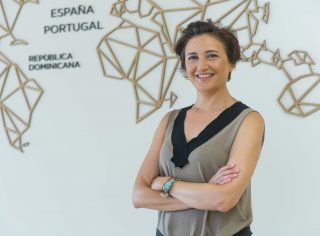 ---
María Marqués Barrena
Laboral Partner

T. +34 948 409 923
mmarques@ecija.com
Linkedin
Career:
María Marqués Barrena is Partner at ECIJA´s Labour practice area, and has a professional experience of more than 20 years in advising Spanish and international companies in said area. It is also worth mentioning his experience as lawyer for insurance, industrial and steel companies, hotels, service companies, railway and shipping companies. She has attended her clients on all types of processes: individual and collective dismissals, contesting collective agreements, changing working conditions, company succession, quantities complaints, charges of lack of security measures, administrative or companies' penalties and collective agreement negotiations.
Prior to joining ECIJA, María has worked as a lawyer in important Firms, until her addition at ECIJA in October 2018, as lawyer in the Labour area, promoting as Partner in 2019 August.
María worked as Human Resources Director between 2000 and 2004 of an important manufacturing automotive components company. Besides, since she has the lawyer title in January the 15th 1997, she was also practising steadily as a lawyer. She decided to focus her career on Labour Law, specialization which she has been developing for 21 years of experience, advising companies and employees in this subject. She also has accredited experience at courts with more than 2.000 celebrated trials.
LLB from the University of Pamplona in 1996, she also has the title of the Master in Staff Management of the Navarra Industry Association.
Member of the Pamplona Bar Association.
She speaks Spanish and English.