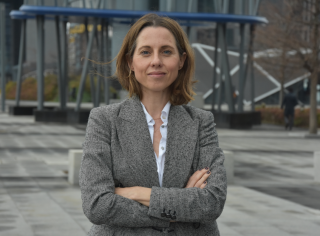 ---
Patricia Liñán Hernández
Partner of EU Law and Antitrust at ECIJA Madrid
Partner of EU Law and Antitrust at ECIJA Madrid. She has more than 20 years of experience in commercial advisory matters, with a special focus on corporate operations, investment and divestment processes in different jurisdictions, corporate restructuring and company secretary. Liñán has developed her professional career in firms such as CMS and Bird & Bird, where he has directed the practice areas of Antitrust Law.
Liñán has extensive experience in advising companies on competition and concentration control procedures before the Spanish Competition Authority (CNMC) and the European Commission. Her most recent work has focused on the scope of claims for damages, as well as advice and training on antitrust compliance. Her extensive experience in the field has been recognized by international directories such as Chambers & Partners, which is among the main players in the market.
Likewise, Patricia Liñán has also developed her teaching role in different institutions, such as the Autonomous University of Madrid, Complutense University of Madrid, IE Law School, Carlos III University of Madrid or Rey Juan Carlos University of Madrid.