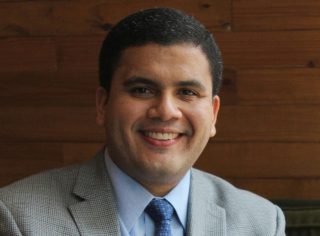 ---
Antonio Alberto Vargas A.
Partner Dispute Resolution: Litigation and arbitration, Distribution and consumer law, Labour Law at ECIJA Panamá
T: +(507) 209 6614
avargas@ecija.com
Linkedin
Antonio is specialized in commercial, civil and labor litigation, as well as domestic commercial arbitration with more than five years of experience representing clients in legal procedures at national courts.
He has more than 5 years of experience in advising national and international companies mainly in labor law matters, both in individual conflicts and in collective conflicts. Likewise, representing important national companies dedicated to the banking and insurance business activity in civil and commercial litigation.
Antonio has a Bachelor degree on Law and Political Science – Universidad Católica Santa María La Antigua / Cum Laude, a Master's degree on Labor Law – Universidad Católica Santa María La Antigua / Cum Laude and a basic course on arbitration by the CECAP regulation – Conciliation and Arbitration Centre of Panamá of the Panamanian Chamber of Commerce, Industry and Agriculture of Panama (CCIYA).
He is member of the official list of suitable arbitrators for the labor disputes resolutions of the Labor Relations Board of the Panama Canal Authority (ACP) and an active member of the Panamanian Association of Business Executives (APEDE).
Antonio speaks English and Spanish.