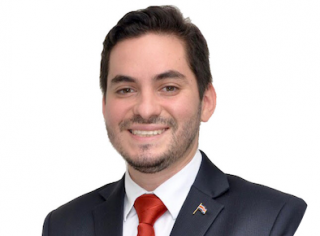 ---
Daniel Valverde
Associate
T. +506 4000 1141
dvalverde@ecija.com
linkedin
Daniel has focused his professional experience in corporate employment advisory, locally and in the region. He has proven capabilities in handling regional project of varied legal subjects, always maintaining a high quality standard in the final product delivered to the client.
He acquired experience for more than six years in the Employment Law practice in a specialized firm, where he learned ample knowledge of this area of law, from the creation of compensation schemes, review of workdays and work shifts, handling of labor and sexual harassment, among others that may arise from the day-to-day activity of a company.
He also has relevant experience in the area of Human Rights. He has been an active member of the interamerican system of human rights, being an intern of the Inter-American Commission on Human Rights. He focuses his knowledge in its application in corporations, based on compliance with international standards in 5 axes: gender, age, functional diversity, social origin, and diversity of sexual orientation and gender identity.
Likewise, his development in this two areas of law makes him an important counselor in the implementation of employment human rights. Mainly, the fulfillment of core labor standards established by the ILO, the OECD and the 2030 Agenda for Sustainable Development of the United Nations.
He also garnishes experience in employment litigation, focused in the handling of the expedited processes of discrimination, and handling international litigation before the Inter-American Court of Human Rights.
He is author of several national opinion articles, about employment and human rights matters.
Languages: Spanish and English.