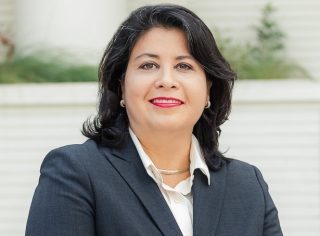 ---
Mariela Hernández
Partner Tax, Energy and Natural Resources, Dispute Resolution, Regulatory and Goverment Affairs
T. +506 4000 1141
mhernandez@ecija.com
Career:
Mariela Hernandez is partner in the areas of Tax, Energy and Natural Resources, Dispute Resolution: litigation and arbitration, Regulatory and Goverment Affairs at ECIJA Costa Rica.
She began her professional career as Legal Advisor of the Ministry of Economy, Industry and Commerce, for which she actively participated in numerous international and local forums on matters of regional economic integration, industrial regulation and Consumer Law. She was the coordinator of the interdisciplinary group of jurists and economists who drafted the bill of the current "Law of Promotion and Effective Defense of the Consumer", promulgated in 1995.
She worked four years as Corporate Legal Advisor and Insurance Manager of a private bank with Mexican capital, which undoubtedly enriched her legal experience.
Mariela has provided specialized legal counseling to a variety of clients, including hotels, the highest-level real estate development in the country located in the North Pacific, construction companies, power generation companies, agroindustry, chemical and food industries, and financial services.
Has extensive experience in administrative claims and has accumulated important successes in litigation in the contentious administrative jurisdiction where has achieved the annulment of tax adjustments and fines imposed on administrative contracts.
She has also been a graduate professor in Law at a private university and has participated as a lecturer in graduate theses at the University of Costa Rica.
She obtained Master in Laws (LLM) from Georgetown University, and Juris Doctor Degree and Notary Public from University of Costa Rica (1990).
Is member of the Costa Rican Bar Association, Worldwide Association of Notable Alumni, and the International Fiscal Association (IFA).
Mariela speaks Spanish and English.