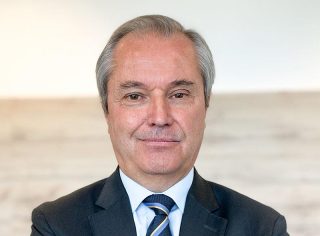 ---
Pablo Jiménez de Parga
Executive Vice President of ECIJA
T. +34 917 816 160
pjdeparga@ecija.com
Experience:
Executive Vice President of ECIJA
Executive Vice President of ECIJA. Pablo was Managing Partner of the Jiménez de Parga Office for more than 20 years, until his merger with ECIJA.
Pablo has extensive experience in advising clients in business and company law, while being a reference in the defense of cases before the Courts of Justice, especially in cases of economic criminal law.
In the commercial field, Pablo specializes in advising companies, both Spanish and international, in matters of commercial contracting and corporate law, with special dedication to corporate governance issues, being Secretary of the Board of Directors of numerous companies.
Pablo has intervened in the defense of clients in a large part of the main cases of recent years in the business sector, having assumed the defense of clients in trials held before the Supreme Court, the National Court and other Courts of Justice, some of them with a huge media impact in Spain.
Pablo also has extensive experience in commercial and sports arbitration. He has been President of the Arbitration Court of the Madrid Bar Association and Vice President of the Hispano-Moroccan International Court of Arbitration. He is currently an arbitrator of the Madrid Court of Arbitration, the Arbitration Court of the Madrid Bar Association and the Spanish Court of Sports Arbitration.
Pablo has a Law Degree, with an Extraordinary Degree Award, from the Complutense University of Madrid, where he also completed his PhD courses in Commercial Law. Subsequently, he was Associate Professor of Commercial Law at the Complutense University and the Rey Juan Carlos University of Madrid.
He has been Deputy of the Governing Board of the Madrid Bar Association and member of the Council of Bar Associations of the Community of Madrid.
Pablo speaks French and English.