Friday, 6 March, 2020
M&A Spain 2020 outlook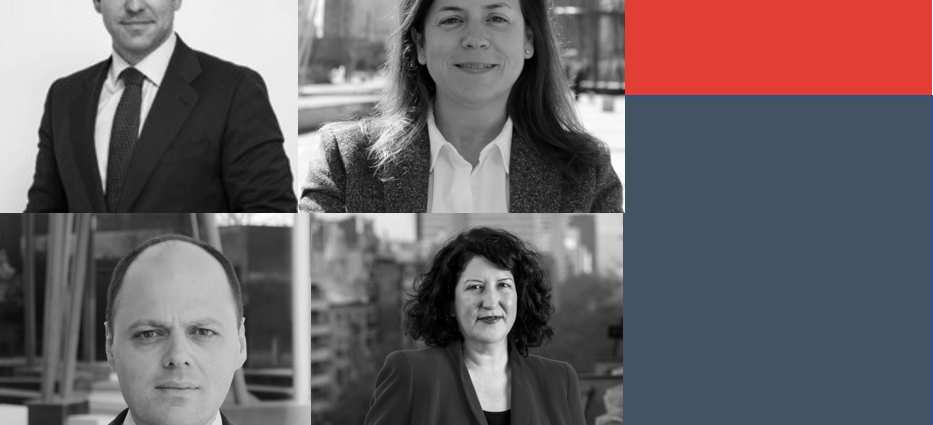 This interview was published by TTR.
TTR: Based on the closing of 2019 and taking into consideration the beginning of 2020, what are your expectations for the Spanish M&A market this year?
E: 2019 was a positive year for the Spanish M&A market and we are optimistic for 2020, since all indicators predict a year with a lot of investment activity. Despite of the possible economic slowdown, the available liquidation and the permanent arrival of foreign investment, along with positive growth expectations and profitability of Spanish companies, allow us to anticipate a very positive outlook in the Spanish M&A market.
In addition, the leading role that private equity funds have acquired in the closing of corporate transactions is remarkable. We continue to see interest in acquiring stakes in technology and disruptive companies; as well as an appetite for quality assets in the market. All these factors lead us to expect a transactional activity improvement.
For us, 2020 begins with dynamism, as we are leading transactions in booming sectors such as technology and media, with a clear commitment from all investors who have good financing and perceive positive signals and cracking Spanish companies.
TTR: Real Estate is a cornerstone of Spain's M&A market. What can we expect in this sector in 2020?
E: It is foreseen that the increase of property sales will continue during 2020, although on a more stable basis than previous years. Factors such as diversifying investments in different countries and the existence in Spain of a Golden Visa program, will continue to contribute the growth of foreign investments. Golden Visa in Spain is a fast way to obtain an Authorization of Residency for an investment of a minimum of 500.000 € which allows to non-EU citizens and their families to live and work in Spain.
Globalization and new ways to spend holidays abroad have certainly changed the real estate industry in Spain. People seek now, not only a pure relaxing time on the beach, but to carry out interesting activities involving healthy food, physical exercise, sports leisure, and psychological -stress free- break. In order to carry out these activities inside a property, certain licenses could be required, and activity use would have to be allowed.
The major challenge for cities is the appearance of the global co-living phenomenon which is forcing authorities to regulate the use of rentals of a long-term sharing flats (without being considered hotels, pensions or bed & breakfasts), the urge of regulation is a fact.
In addition, we will see in the next years if implementation of blockchain and smart contracts will change and facilitate real estate and rental property transactions.
TTR: What are your views for the Spanish Private Equity market in 2020? Which sectors do you expect investors will target more?
E: We expect a good year in terms of private equity due to the large number of funds available and low interest rates. These circumstances are allowing us to face a cycle with a great appetite for purchasing. Furthermore, we must highlight Spain's advantageous position as a result of having first-class companies at more affordable purchase prices than in other European Union countries.
We observe that opportunities in private equity and mid-size markets arise, both in the more traditional sectors and in those in which the technological disruption has had, and is expected to have, an important impact by taking advantage of big data, artificial intelligence and machine learning. Investors clearly are interested in these areas, which are so intensely linked to innovation and digital transformation. Indeed, innovation is nothing more than the transformation of their business. Investors know that consumer markets are highly competitive and both potential buyers as well as investors are eager to find targets that really make a difference.
Finally, and precisely in certain sectors in which it has grown with a high degree of leverage, we also see an activation of the turnaround market, which we are sure will become more present in the near future.
TTR: And what about Venture Capital? Can we expect a new increase in this segment? Will the technology sector be the most targeted again?
E: No doubt about it, the venture capital will continue increasing its size. This segment is in a process of accelerated maturation in Spain. Even though it is far from achieving the same scope as in countries like United Kigndom or Germany, we must recognize a very solid growth in recent years.
Also, we are seeing how every day there are more investments in venture capital and the liquidity available at the moment is boosting diversification. This situation is turning out to be a major advantage for venture capital.
Technology has become the central axis of almost all business' models, so it will continue to be a crucial part in M&A processes, since the acquisition of technology has become the way to invest in innovation. Technology is one of the sectors that we know well at ECIJA and thus, we have seen large operations in recent years.
TTR: ECIJA just signed a global alliance with China-based Grandall Law Firm. Could this agreement boost Chinese investment in Spain? Do you expect an increase in the interaction between China-based and Spain-based companies?
E: Last October 2019, ECIJA signed one of the most ambitious international joint ventures in the legal sector with China's fifth largest firm, Grandall Law. This agreement resulted in the merge of the China-Spain-Latin America triangle, bringing together more than 3,500 lawyers in 18 countries in a total of 54 offices.
Currently, despite the global decline in Chinese investments in 2019, China remains the third export country and the seventh import country with Spain and there are many Chinese projects that are being executed in Spain. The outlook for 2020 is positive, which will be driven by the easing of trade tensions between the US and China. This factor will facilitate Chinese investment abroad, including Spain. In addition, another factor that will help is the increase of Chinese investment appetite, taking into account that liquidity conditions in the Chinese economy have improved slightly throughout 2019. Also, favorable conditions will be boosted by the implementation of new rules for evaluating foreign investments in the US and Europe.
In this investment map, Spain has positioned itself in a beneficial spot, since our country is seen for China as connection vehicle for Chinese companies to establish themselves throughout Europe and Latin America. In this regard, while in 2019 Chinese investments decreased globally, they did increase in Latin America, especially in sectors such as energy and transport.
TTR: According to TTR data, the interaction between companies from Latin America, a region where ECIJA recently made investments to increase its presence, and from Spain is lower than the interaction between European companies and Spain-based companies, and lower too than the interaction between US-based companies and Spain-based companies. What are the reasons?
E: First of all, it is important to highlight that Spanish investment in Latin America has had multimillion dollar figures in recent years. It is the second most important in the world after the United States. Between 1993 and 2015, the gross investment accumulated by Spanish companies exceeded 207,000 million euros (the equivalent of 20% of national GDP). At the same time, Spain is the main European destination for Latin American investments.
Secondly, our customers' commitment to the Latin American market is clear. For many Spanish companies it is their natural leap and it is also for companies in other countries (China, USA, UK, among others) that see in Spain the gateway to the American continent. Our role is to accompany them in the region landing in the most integrated way possible. From ECIJA, we are noticing Spanish clients who obtained more income in Latin America than in Europe. For this reason, the Firm wants to be present in these regions, in addition to the cultural and linguistic links between Spain and Latin America.
Therefore, the interaction between companies in Latin America and Spain remains active and the presence of Spanish companies in Latin America continues. Although it is worth emphasizing that Spanish companies might be cautious when investing in these regions due to the influence of the global economic environment. By contrast, the US economy performance is excellent, driven primarily by the effects of tax reform, exceeding nine years of the expansive economic cycle and unemployment rates to unknown levels since 1969.

---
Linked partners