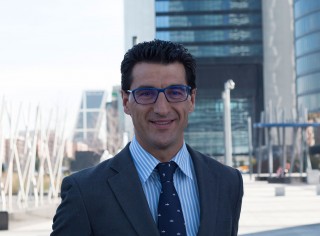 ---
Hugo Écija
Chairman
T. +34 917 816 160
hugo@ecija.com
Linkedin
Career:
Founder, Chairman and Partner of ECIJA. One of the major law firms in Spain with offices in Europe, USA and LatinAmerica. Partner of ECIJA Corporate and M&A Group. Legal counsel to Spain largest media corporations and the EC on issues related to new technologies, media and telecoms. Legal counsel to the Spanish Government on the drafting of the Film and General Audiovisual Acts. Postgraduate and advanced studies in International and Comparative law, MBA, LLB and Diploma in Business Studies, New York and Oregon (USA). Research and PhD. studies in IP Law and Media Law from Universidad Autónoma, Madrid, Spain. Research studies in Comparative Law and EEC Law at Oslo University, Norway. LLB, Universidad Autónoma, Madrid, Spain.
Specialization:
Hugo Écija advises on Corporate, M&A, Business & Commercial Law, and Communications & Media Law.
Professional Memberships:
Madrid Bar Association, IBA, member of the Executive Committee of UTECA (Association of Commercial TV Stations). Appointed arbitrator for the WIPO (World Intellectual Property Organization).
Publications:
IPV6 Aspectos Legales del Nuevo Protocolo de Internet (Legal Aspects on the New IPV6 Internet Protocol) Euro6IX EC, 2005. Hacia una nueva Política del Audiovisual(Towards a new Audiovisual Policy), 2005. Entertainment Law Factbook, 2003. Thomson-Reuters Aranzadi. Libro Blanco del Audiovisual (the White Book on how-to produce, distribute and finance an Audiovisual Project), 2000.
"Hugo Écija, certainly the Best Lawyer in the Spanish Media Sector", Chambers Europe

"Hugo Écija is a key name in the IP sector with an impressive portfolio", Legal500